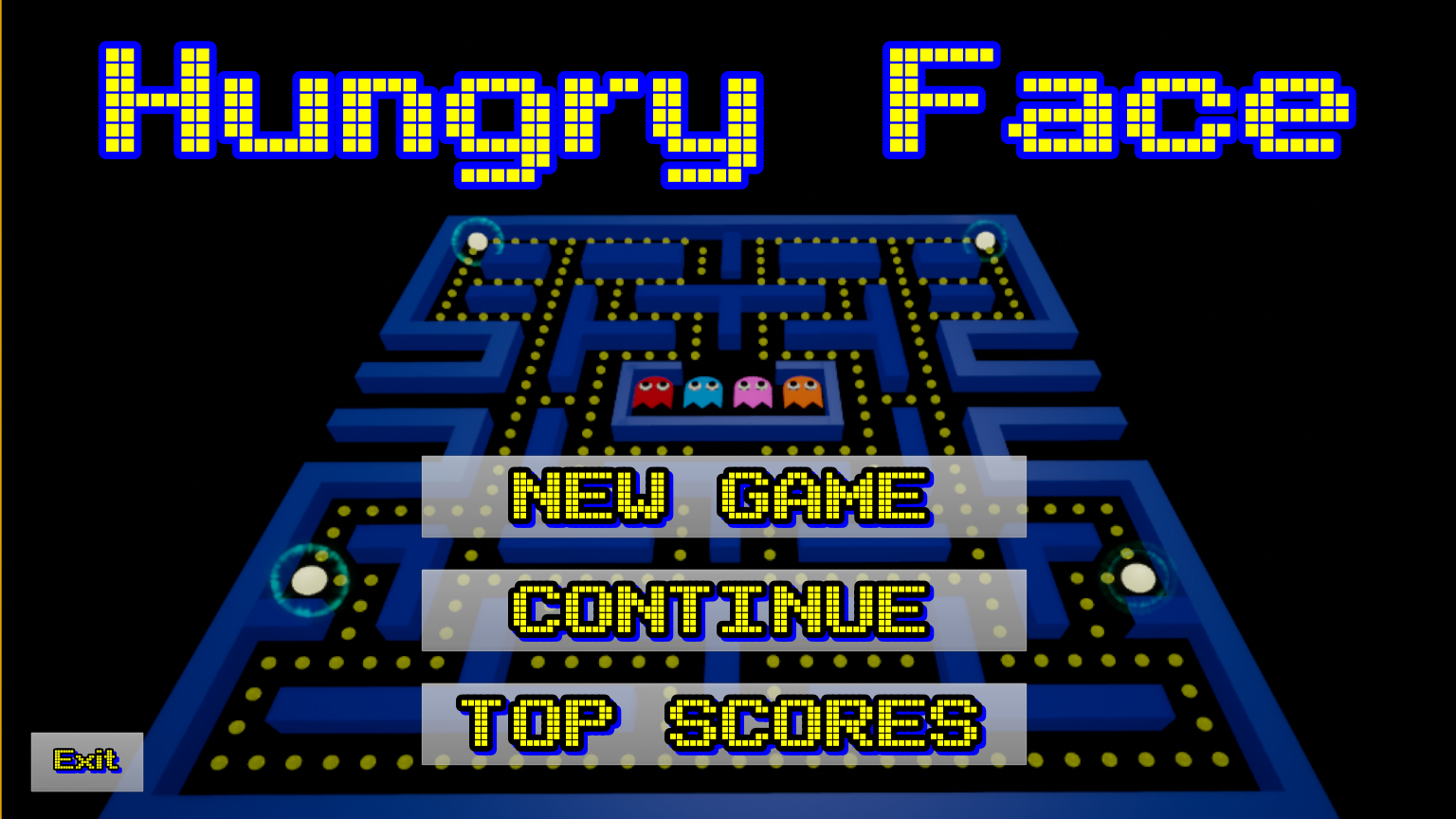 HungryFace
A downloadable game for Windows
Hungry Face is a PacMan Clone made in UE4. It is a Portfolio Piece Only.
Get a Top Score and Enjoy 30 Action-Packed Levels to beat !!!
You can save your progress and quit after completing a level and continue the action later!!!
Enjoy!
Windows PC Build ( Windows 10 )
Controls : 'Mouse/ Left Click' Menu's
'WASD' Keys to Move Character up, down, left, right
'Escape' or 'P' Toggles Pause Menu ( Quit Game Option )
*** Arrow Keys will not move the character. Please use WASD Keys***
Install instructions
Unzip and click HungryFace.exe to launch game. Enjoy!